Maxwell's Concerts & Events is the most versatile, new event space in Waterloo Region. It's located at 35 University Avenue East, seconds away from both Wilfrid Laurier University and University of Waterloo.
Maxwell's regularly hosts events of all types and sizes including concerts, private parties, corporate functions, weddings and much more.
Venue Highlights:
– Maxwell's features 3 industrial 14′ x 14′ garage doors that can be used to section off the venue into smaller rooms.
– The entire facility is licensed for up to 700 patrons in a standing room capacity.
– The medium sized room can hold up to 500 patrons in a standing room capacity.
– The front room, The Tank Room, is licensed for 200 patrons in a standing room capacity.
– We can accommodate for up to 350 seats in rows
– We can host up to 260 seated with tables
– 2 large bars featuring draught beer, spirits, tall cans, wine and more
– 2 stages; the main stage is 28′ wide by 16′ deep by 32″ high. The smaller stage is 16′ wide by 16′ deep by 23″ high.
– 250 free paved parking spaces available on site
– Our inventory includes 200′ of pipe and drape, 350 folding chairs, a large assortment of tables
– Catering available upon request from the preferred catering partners: click here for more info
– Private Green Room for bands which includes couches, a fridge and a private washroom with a shower
– Convenient loading bay on ground level
–  Maxwell's is fully wheelchair accessible! 
Technical Specifications:
-For a detailed list of the equipment we available for our large room, please email info@maxwellswaterloo.com
*console choices are left up to the venue and technical staff to decide what is being used for each event*
For booking requests, please email info@maxwellswaterloo.com.
Full room, both bars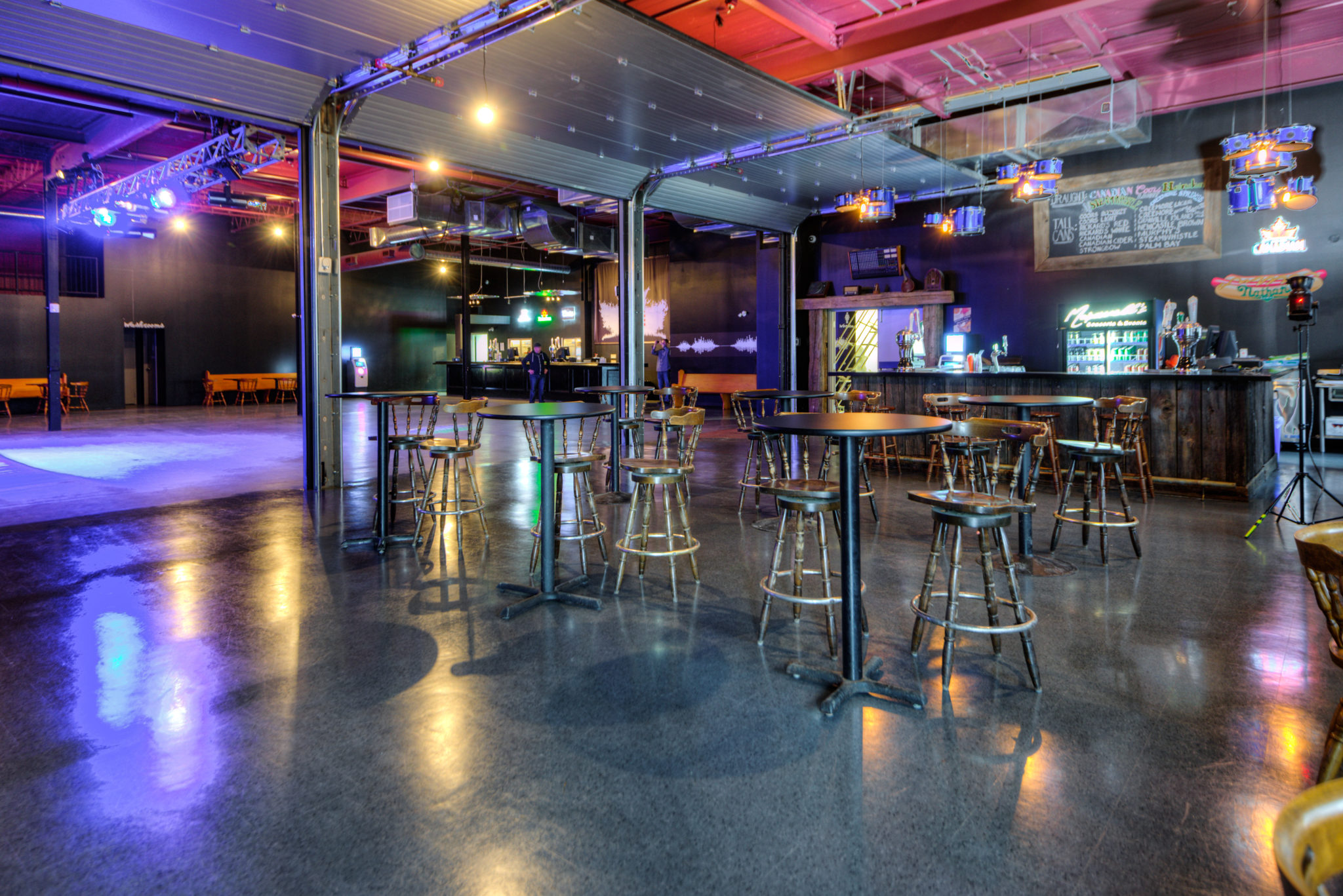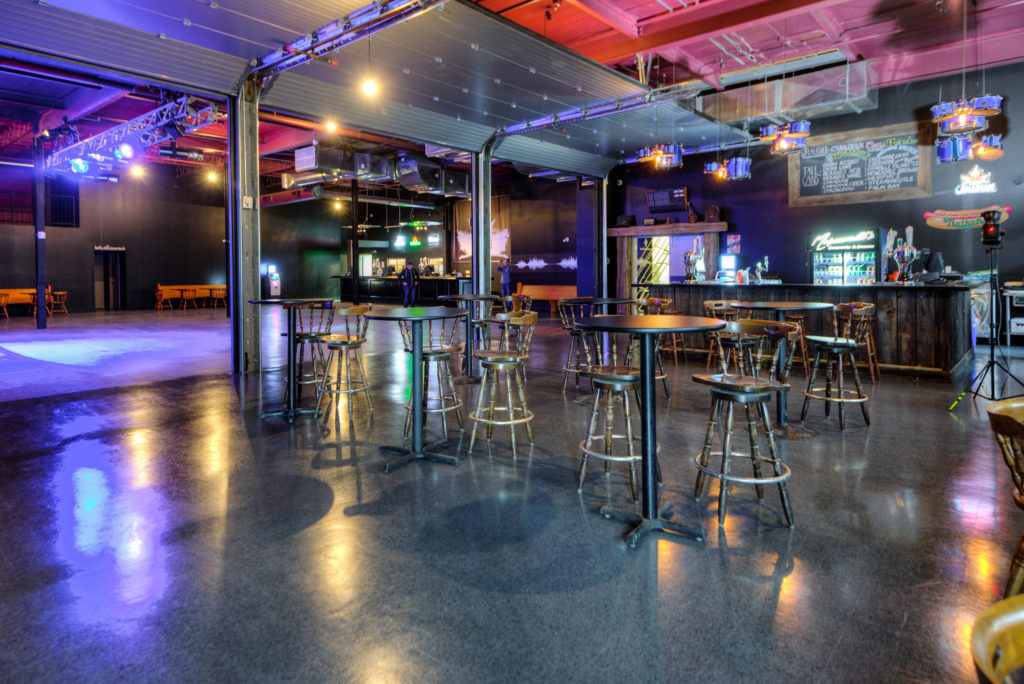 Full room and big stage.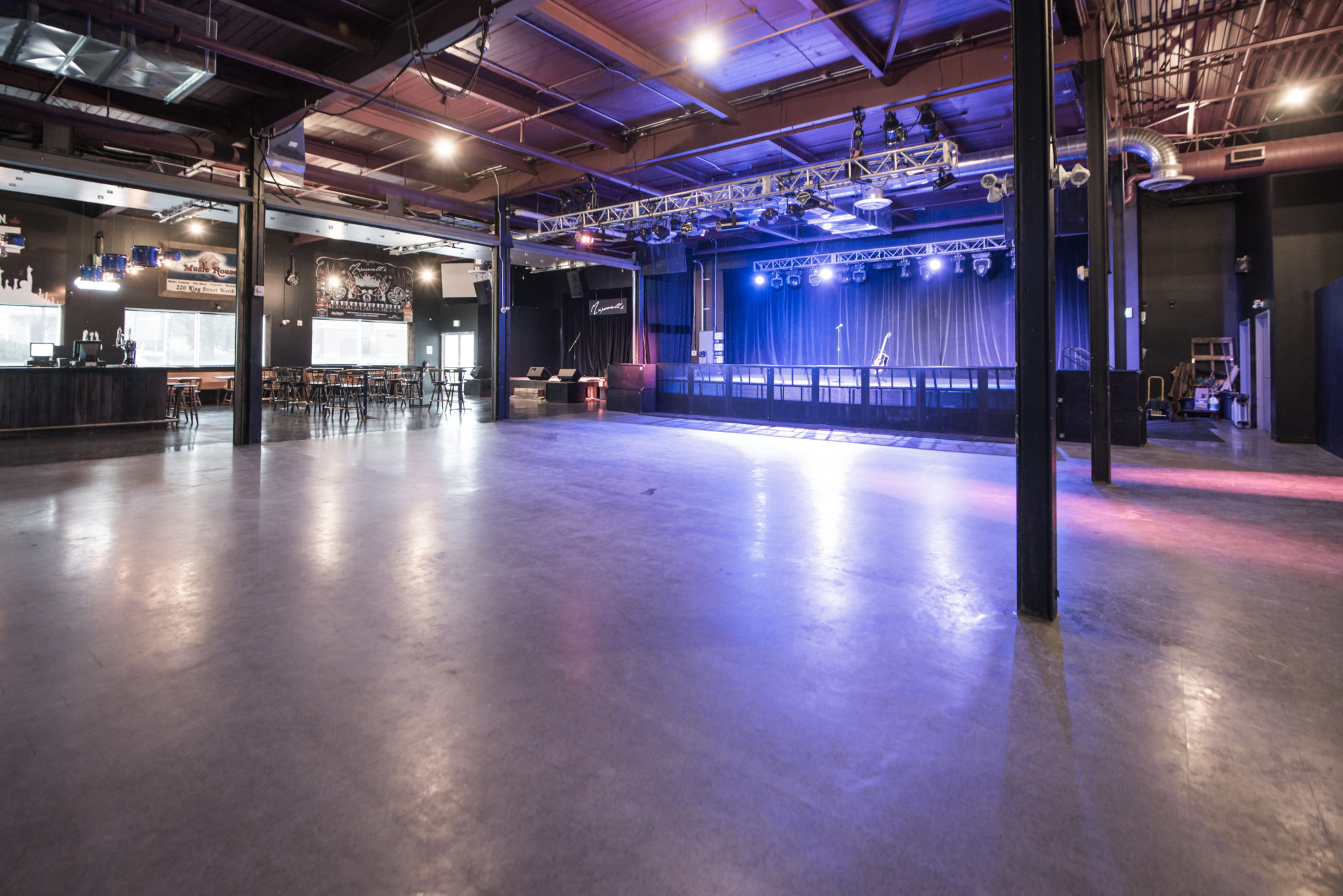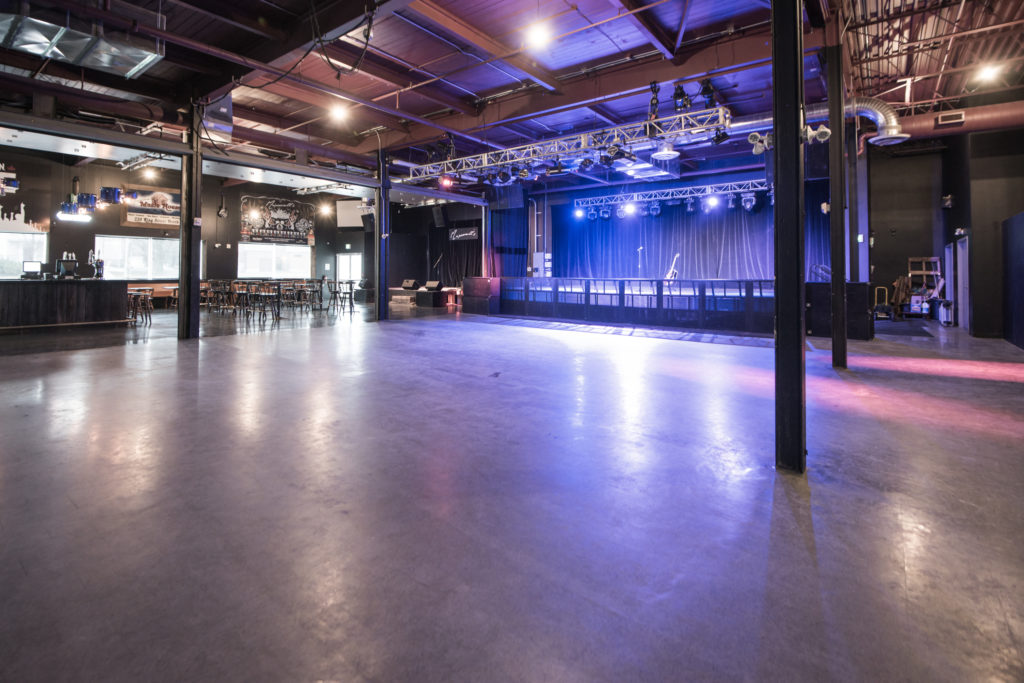 Room with garage doors down.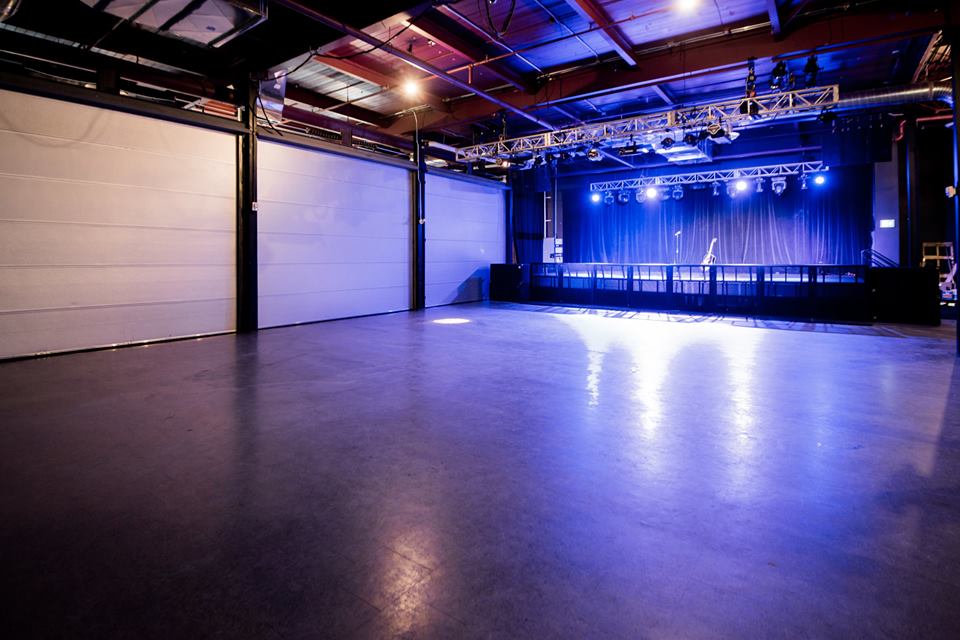 View of The Tank Room bar.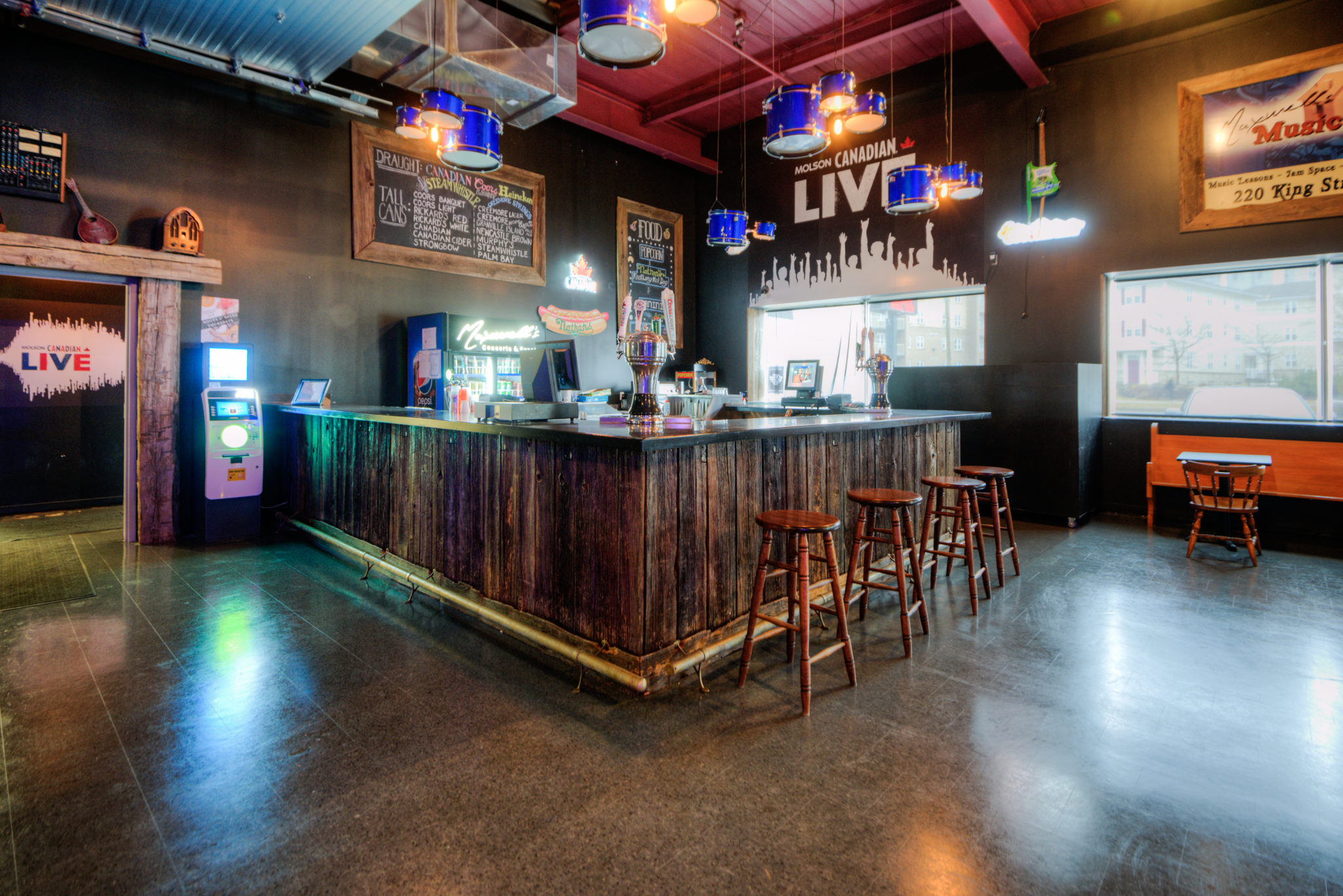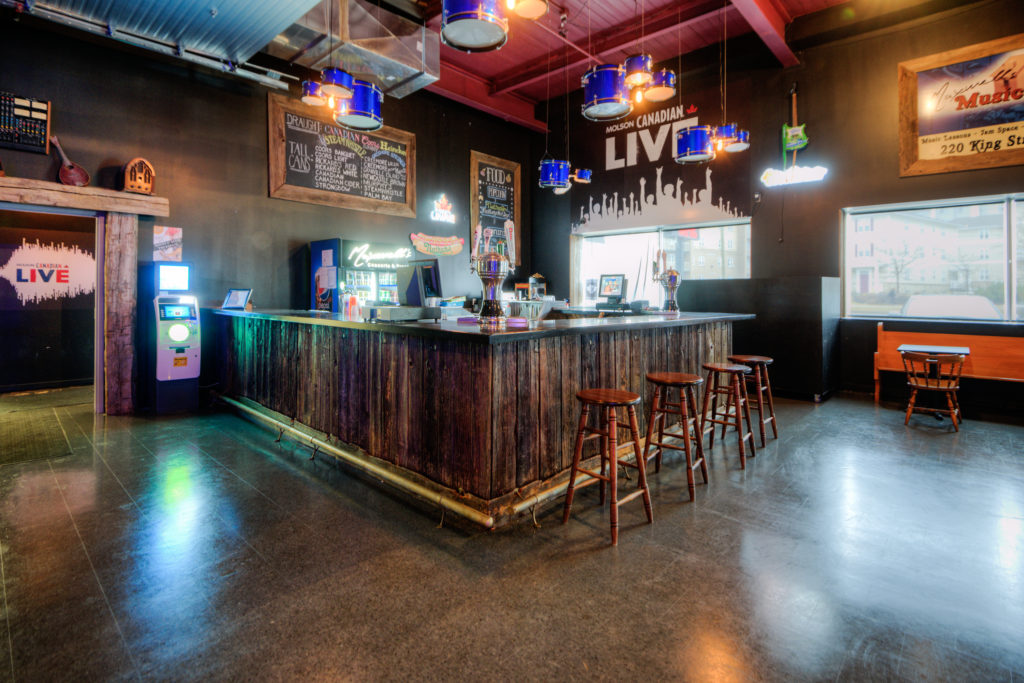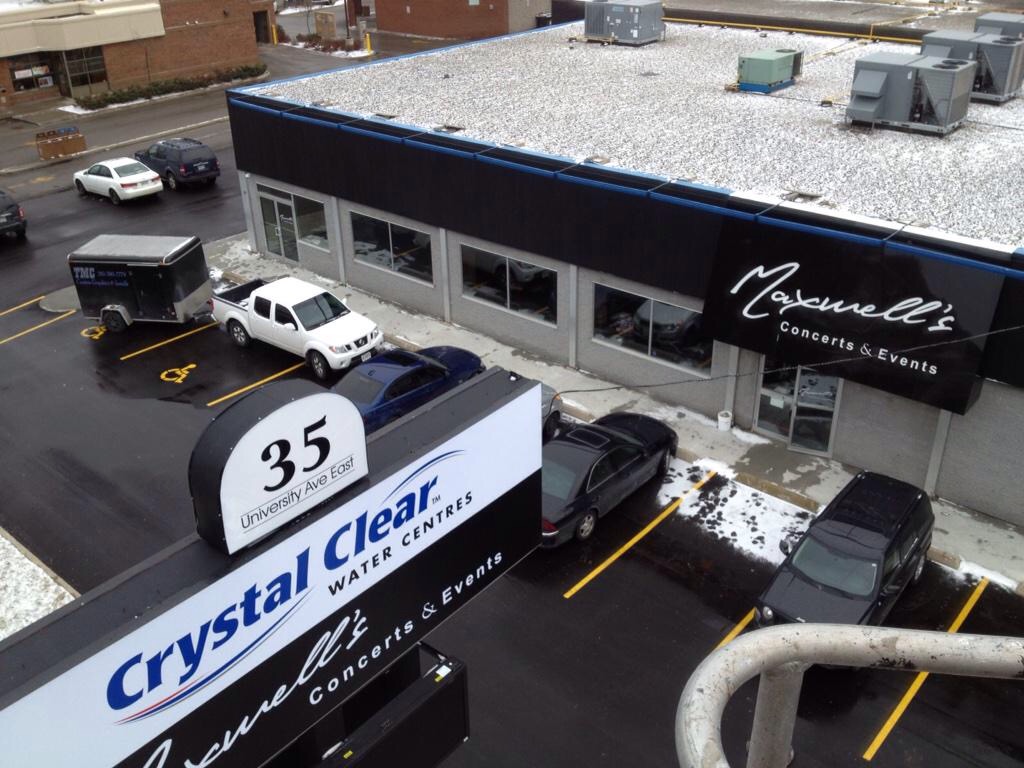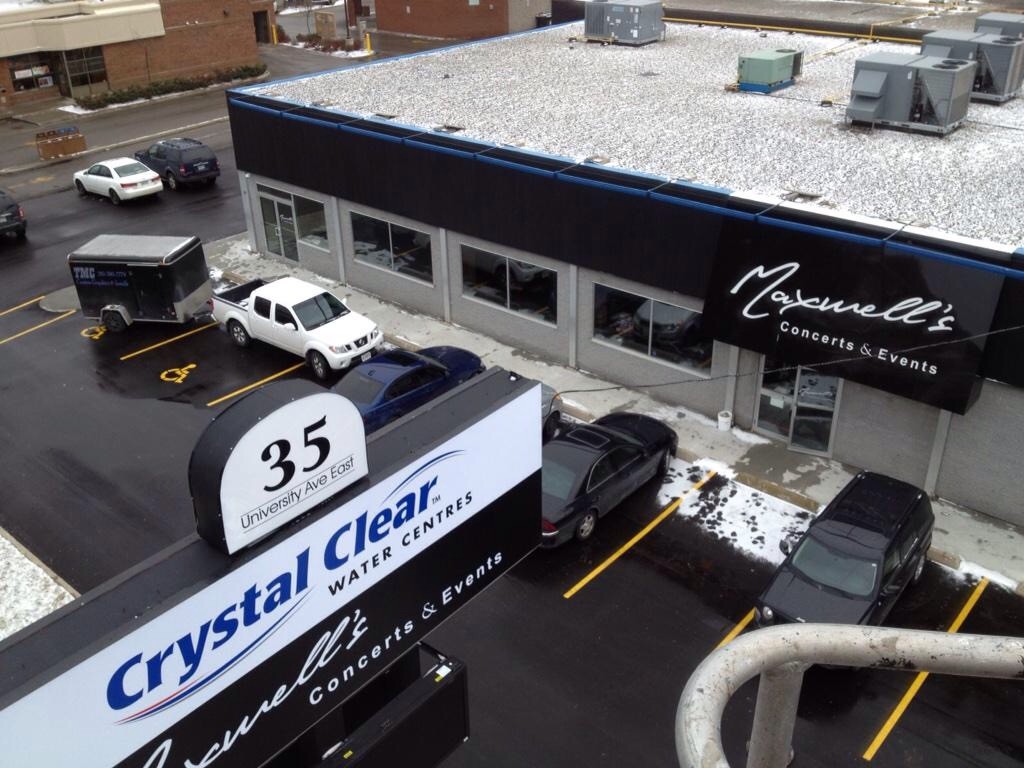 For more images, visit photos or check out our Facebook page.