Kiefer Sutherland making a musical stop in Waterloo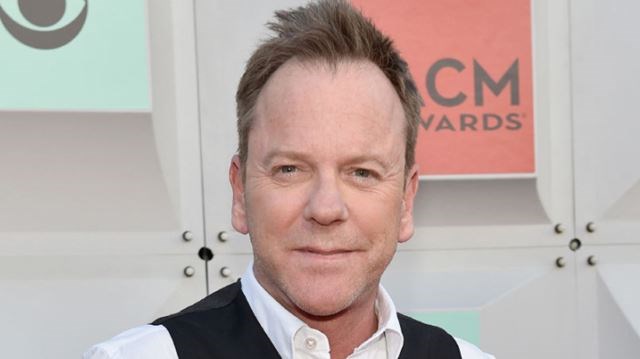 Kiefer Sutherland – David Becker,Getty Images
Emmy-winning TV and film star Kiefer Sutherland is coming to town, but not for a project associated with acting.
Six years after the acclaimed series "24" — in which Sutherland portrayed a ruthless counterterrorism agent — ended its original run, the 49-year-old Canadian superstar has embarked on a new career as an Americana-tinged country musician singing about lost loves, regrets and the people left behind.
"If I hear about an actor doing a music project, my eyes are the first to roll," he told Rolling Stone.
"It's been done before and, on some levels, not very well. A lot of actors make records but won't tour to support them or make videos and it ends up not being serious.
"I felt strongly that this was something I wanted to do."
Kicking off in mid-April, Sutherland's first-ever music tour will bring him and his band to Maxwell's Concerts & Events in Waterloo for a single show on June 23.
With new film and TV projects on the go, including a revamped "24" (which Sutherland is executive producing) and the upcoming series "Designated Survivor" (in which he stars), it doesn't appear the highest paid TV actor of 2006 will be throwing in the towel on screens large or small.
But if music is a sideline, it's an important one.
"It's the closest thing I've ever had to a journal or diary," he told media about writing songs for his debut album, "Down in a Hole," out this summer.
"All of these songs are pulled from my own personal experiences. There is something very satisfying about being able to look back on your own life, good times and bad, and express those sentiments in music."
If he doesn't become the next Johnny Cash, so be it.
"Something that made it much easier for me is the fact that I'm not trying to sell out stadiums, and I'm not trying to have a platinum record," he told Billboard.
"I love these songs, but there's no single thing out there that is for everybody, and I'm well aware of that."
Sutherland's tour kicked off April 14 in Milwaukee and wraps up May 28 in New York.